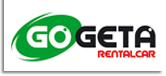 Everyday Car Hire and Wedding Car Hire in Edinburgh, Scotland.
Any Questions? Call Us 0131 622 6422
Choose dates
& Pickup Site
Choose your Car
& any extras
Book Your Car
& Pay Online
Pickup Your
Car &amp Enjoy
about
gogeta rental
GOGETA RENTAL CAR - budget car & van hire in Edinburgh,Scotland. We offer a vast range of rental cars at cheap discounted prices. We offer an Edinburgh airport pick up service. If you are looking to rent a car from Edinburgh we have a huge range from cheap economy car hire to luxury car hire. When you rent a car or van from us the price you see is the price you pay. We have no hidden costs like insurance etc that you will be expected to pay when you pick up your rental car. We offer fantastic deals such as special weekend hire rates and 7 days for the price of 5. We also offer sat-nav units and child seats for hire with the majority of our cars. From economy cars for those looking for budget car hire to the high flying sports models for when you need luxury car hire, we have the lot!
Daily Car Hire.
If you are looking to hire a car in either Edinburgh or Glasgow then Gogeta Rental Car will have a vehicle to suit you. We have a range of cars to suit all budgets and space requirements. For those looking for budget car hire take a look at our selection of economy cars. These cars are great value for money and ideal if you are looking for a nice little run about around either Edinburgh or Glasgow. We also have a range of cars to suit
Car Hire for Young Drivers.
By definition, young drivers are usually those customers between the ages of 21-25 years old. Many large national car rental companies do not rent to young drivers, however Gogeta Rental Car strive to help them. We hire cars to people over the age of 21.
Edinburgh Airport Car Hire.
Gogeta Rental Car has a main rental location just 5 mins drive from Edinburgh Airport. This makes us an ideal choice when it comes to Edinburgh Airport Car Hire. We also offer an airport pickup service for our customers who are flying into Edinburgh Airport. This way you don't have to worry about arranging transport to pickup your rental car. Our pickup point is in the long stay car park, bus stop 5. If you give us a call when you are here we will come and collect you. This service does need to be booked in advance. There is also a shuttle bus which runs from the main bus terminal.
Wedding Car Hire Packages.
At Gogeta Wedding Car we have a unique offering of wedding cars for the occassion. With our range of brand new white BMW's, all available to view at our showroom in Edinburgh's Luxury Car Village, Newbridge Edinburgh.
The best part about getting your wedding cars from us is that you can tailor make the package to suit you.
Choose how many cars you need, how many you require drivers for, how long you need the cars and alot more besides. To discuss your requirements with our professional advisors or if you would like to arrange a viewing
please call us.
Find a Rental Car
Use the search form below to view our list of available rental cars.
Wedding Car Hire in Edinburgh