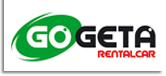 Everyday Car Hire and Wedding Car Hire in Edinburgh, Scotland.
Any Questions? Call Us 0131 622 6422
Choose dates
& Pickup Site
Choose your Car
& any extras
Book Your Car
& Pay Online
Pickup Your
Car &amp Enjoy
Daily Car Rental
fleet -
Please note: Prices shown are for online bookings only. If you choose to book by telephone a 5% surcharge will be added.
We cannot always guarantee car specifications
Your Rental Booking
These are the selections you made.
To modify any of these options just click the link below.
Wedding Car Hire in Edinburgh