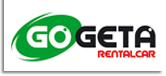 Everyday Car Hire and Wedding Car Hire in Edinburgh, Scotland.
Any Questions? Call Us 0131 622 6422
Choose dates
& Pickup Site
Choose your Car
& any extras
Book Your Car
& Pay Online
Pickup Your
Car &amp Enjoy
Car Rental Offers in
Edinburgh & Glasgow
Below you will find some of the fantastic offers we have on our car hire rates.


Find a Rental Car
Use the search form below to view our list of available rental cars.
Wedding Car Hire in Edinburgh
Funky Car Hire in Edinburgh