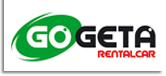 Everyday Car Hire and Wedding Car Hire in Edinburgh, Scotland.
Any Questions? Call Us 0131 622 6422
Choose dates
& Pickup Site
Choose your Car
& any extras
Book Your Car
& Pay Online
Pickup Your
Car &amp Enjoy
Our Rental Customer
Testimonials
G. Henry Sydney, Australia. - 2013-04-18
During April I hired a vehicle from GogetaRentalCar to tour throughout Scotland for twelve days, I made my reservation well before departing Australia, everything as pre arranged worked like clockwork. On arriving in Edinburgh I was met by a representative from GogetaRentalCar at our hotel and driven to their offices to collect my vehicle which was a BMW 320D SE a beautiful car almost new, spotlessly clean inside and out. The car as expected performed magnificently thoughtful our entire tour. The courteous and wonderful attention we received from GogetaRentalCar personnel, in particular Victoria Marr, was outstanding and I could not recommend more highly their services and rental prices, to anyone considering renting a car. Our experience was completed when we were returned to our hotel in Edinburgh on a very wet Edinburgh afternoon again at the courtesy of GogetaRentalCar, our driver the very lovely Victoria Marr.
Aaron Knight - Norwell MA, USA - 2013-04-30
We rented a spectacular BMW Z4 from Gogetarentalcar and had the best rental experience ever. Victoria was a delight to work with, was very attentive to our needs, and made sure we were on the road in no time at all. The staff went out of their way (literally) to drop us at our hotel after, and even gracefully worked with a last minute schedule change and didn't penalize us for it! Overall - it was the best rental experience we ever had, and that crazy sports car literally Made the vacation for me!
David Pettigrew - 2012-06-29
I have been renting cars from Gogetarentalcar for several years now when I visit Edinburgh. In that time I have always had excellent and personal service. The vehicles on offer always suit my needs and if my preferred vehicle is not available I am always offered a suitable alternative. Nothing seems to much trouble for the team - I can be picked up or dropped off at the airport for example. I appreciate the high level and quality of service, it's quite different from any other car hire companies I use. I could not recommend them highly enough.
David Fife - 2012-04-02
I cannot recommend gogetarentalcar enough. The prices are very competitive and the service was second to none. I thoroughly enjoyed our 2 days with our Mini soft-top and would not hesitate in returning to hire a car from them.
Tracy Hewitson - 2012-03-21
I have rented cars from various other places before in the past but that was until i discovered Gogeta Car Rental. The service is second to none, always greeted with a smile and chit chat unlike other places and the high quality of cars is very top notch. The surroundings help with the whole customer experience as i genuinely feel its always nice to walk through a showroom full of gorgeous looking cars with people saying hello and not ignoring you. To anyone thinking of renting a car for any purpose then give Gogeta Car Rental a call. Don't go anywhere else.
Mr D. Rosen - 2012-06-12
As a seasoned traveller who hires cars several times monthly, I have been extraordinarily impressed with the personal service provided by Gogeta. Their attention to detail is exceptional and fleet is first rate. Their staff are friendly, flexible and make every effort to delight the customer. As a two year loyal patron, I highly recommend GoGeta!
Find a Rental Car
Use the search form below to view our list of available rental cars.
Wedding Car Hire in Edinburgh
Funky Car Hire in Edinburgh